My Blog
Posts for tag: dental implants
By Hornfeck Family Dentistry, LLC
January 19, 2016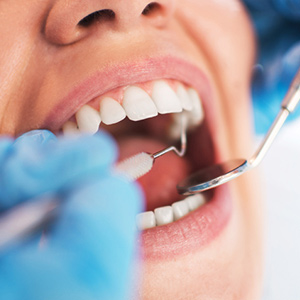 While there's usually a period of months between implant placement and the permanent crown, a new technique known as same-day tooth replacement installs both the implant and a temporary crown during the same visit. But be advised — it does have its risks and isn't for everyone.
Successful same-day replacements require special attention during the three phases for implants: the removal (extraction) of the existing tooth; placement of the implant in the bone; and attachment of the crown, the visible tooth, to the implant. The tooth extraction lays the foundation for the entire process; the extraction procedure must be performed carefully to avoid undue damage to the socket. In addition, if infection or disease has compromised the site, an implant may not be possible immediately.
The implant must then be placed in the bone so that it's stable and immovable. All implants stabilize with time as the bone grows and adheres to them, but we need greater stability for a same-day tooth replacement when an extraction is performed.
Our last consideration is positioning the implant so that the attached crown blends in naturally with the surrounding gum tissue and adjacent teeth. We must place it at the proper depth below the gum tissues so that the crown appears to emerge from them in the proper tooth length.
Taking extra care during all these phases, including the angle of crown attachment, will increase our chances of success. We still run a risk of implant damage or failure, however, from biting forces before the implant fully integrates with the bone. This means avoiding chewy foods and other situations that might increase the force on the implant. We may also use a temporary crown that's slightly shorter than adjacent teeth so it won't make full contact with the opposing tooth.
If you'd like to know if you're a good candidate for a same-day tooth replacement, see us for a detailed examination. After reviewing your needs, we'll be able to discuss with you the risks and benefits for a new look in one day.
If you would like more information on same-day tooth replacement, please contact us or schedule an appointment for a consultation. You can also learn more about this topic by reading the Dear Doctor magazine article "Same-Day Tooth Replacement with Dental Implants."
By Hornfeck Family Dentistry, LLC
August 28, 2015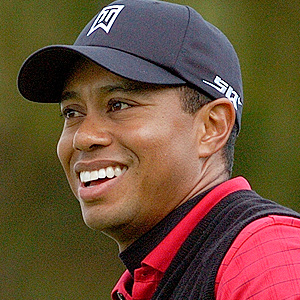 Let's say you're traveling to Italy to surprise your girlfriend, who is competing in an alpine ski race… and when you lower the scarf that's covering your face, you reveal to the assembled paparazzi that one of your front teeth is missing. What will you do about this dental dilemma?
Sound far-fetched? It recently happened to one of the most recognized figures in sports — Tiger Woods. There's still some uncertainty about exactly how this tooth was taken out: Was it a collision with a cameraman, as Woods' agent reported… or did Woods already have some problems with the tooth, as others have speculated? We still don't know for sure, but the big question is: What happens next?
Fortunately, contemporary dentistry offers several good solutions for the problem of missing teeth. Which one is best? It depends on each individual's particular situation.
Let's say that the visible part of the tooth (the crown) has been damaged by a dental trauma (such as a collision or a blow to the face), but the tooth still has healthy roots. In this case, it's often possible to keep the roots and replace the tooth above the gum line with a crown restoration (also called a cap). Crowns are generally made to order in a dental lab, and are placed on a prepared tooth in a procedure that requires two office visits: one to prepare the tooth for restoration and to make a model of the mouth and the second to place the custom-manufactured crown and complete the restoration. However, in some cases, crowns can be made on special machinery right in the dental office, and placed during the same visit.
But what happens if the root isn't viable — for example, if the tooth is deeply fractured, or completely knocked out and unable to be successfully re-implanted?
In that case, a dental implant is probably the best option for tooth replacement. An implant consists of a screw-like post of titanium metal that is inserted into the jawbone during a minor surgical procedure. Titanium has a unique property: It can fuse with living bone tissue, allowing it to act as a secure anchor for the replacement tooth system. The crown of the implant is similar to the one mentioned above, except that it's made to attach to the titanium implant instead of the natural tooth.
Dental implants look, function and "feel" just like natural teeth — and with proper care, they can last a lifetime. Although they may be initially expensive, their quality and longevity makes them a good value over the long term. A less-costly alternative is traditional bridgework — but this method requires some dental work on the adjacent, healthy teeth; plus, it isn't expected to last as long as an implant, and it may make the teeth more prone to problems down the road.
What will the acclaimed golfer do? No doubt Tiger's dentist will help him make the right tooth-replacement decision.
If you have a gap in your grin — whatever the cause — contact us or schedule an appointment for a consultation, and find out which tooth-replacement system is right for you. You can learn more in the Dear Doctor magazine articles "Dental Implant Surgery" and "Crowns & Bridgework."
By Hornfeck Family Dentistry, LLC
August 13, 2015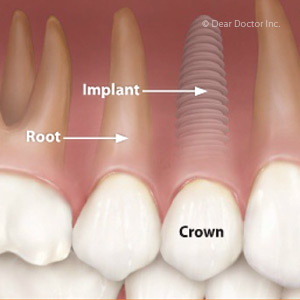 You've probably heard a lot of great things about dental implants as a replacement for missing teeth. But there's one aspect about implants that may cause you hesitation about choosing them: the cost. If you have multiple teeth to be replaced, the expense of implants may seem even further beyond your means.
But before you decide against what's widely considered the premier tooth replacement option, it would be beneficial for you to look at their cost from a long-term perspective. You may find implants are actually a cost-effective investment in both your oral health and your smile.
So, what sets the dental implant apart from other options? One of its most important attributes is its life-like appearance. Not only does the visible crown resemble the color, shape and texture of natural teeth, the implant's placement can so precisely mimic the appearance of natural teeth emerging from the gums, it's indistinguishable from the real thing.
They're not just attractive, but also durable. This is due in large part to titanium, the most common metal used in implants, which has the unique quality of being osseophilic, or "bone-loving." Bone cells naturally attract to titanium and over time will grow and adhere to the implant in a process known as osseointegration. As a result, the implant's attachment in the jaw becomes strong and secure.
This durability gives implants a greater longevity on average than most other replacement options. If you thus compare the total costs for an implant (including maintenance) over its projected life with the costs of other options like dentures or fixed bridges, you'll find implants may actually cost less over time.
That may sound affordable for one or two missing teeth — but what about several? Replacing multiple teeth individually with implants can be quite high; but implants are also versatile — just a few strategically placed implants can support a fixed bridge or overdenture. This "hybrid" solution combines the affordability of these other options with the stability of implants.
Before weighing your options, you should first undergo a complete dental examination to see if you're a candidate for implants. From there we can help you decide whether implants are the right investment for your health and your smile.
If you would like more information on dental implants, please contact us or schedule an appointment for a consultation. You can also learn more about this topic by reading the Dear Doctor magazine article "Dental Implants 101."